Ways to Increase Entries
Ways to Increase Entries

By Chamal Rathnayaka
updated about 1 year ago
There are 3 main ways to increase your points.
Share on Social Media
In each UpContests giveaway, you will see we provide a certain amount of "entries" for sharing your referral link on social media.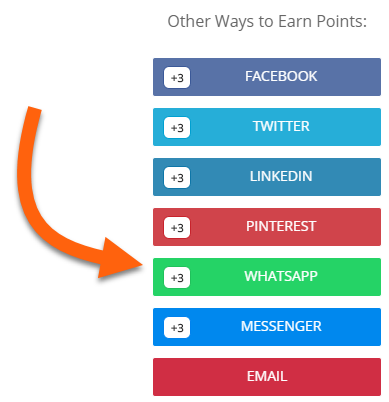 You can earn entries from two ways through social sharing.
When you share your referral link using social sharing buttons, it will give you certain points at once. (In above example, you'd receive 3 entries when you share your referral link on Facebook)
When someone signs up after clicking the link that you shared on social media using buttons on the Share Page, you'd receive additional entries.
Complete Tasks
Tasks or "custom actions" are another way you can earn entries in UpContests giveaways.
As you see in the screenshot above, tasks is a better way of collecting more points.
Here's how to complete tasks and earn entries.
STEP 01: Click on the "tasks" button on your share page.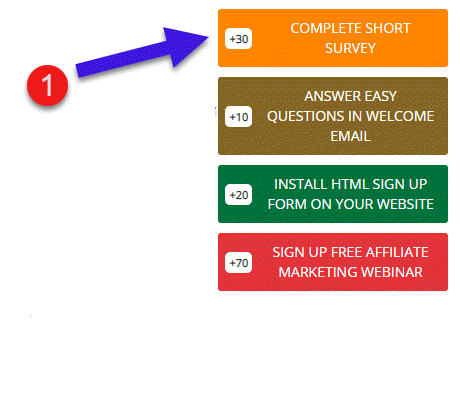 STEP 02: Now a popup will be open. It has two steps;
Task completion
Task confirmation
In the Task Completion step, you will have to read the description and complete the task. Click on the button under the 1st step to initiate your task.
STEP 03: After completion of the task, verify it in the second step by providing the correct answer.
NOTE: Please make sure that you completed the task correctly as we verify each action manually before giving away the prize(s).
Invite friends
Third and the last main way of getting entries is inviting your friends or other people through your unique referral link.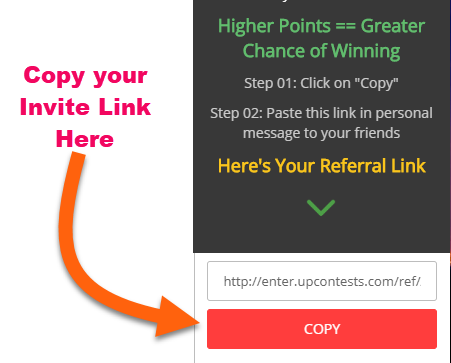 You'd receive most entries by referring your friends - and there's no limit at all.
For example, if the referral signup bonus point is 20 and if you invited 10 of your friends, you would increase your entries by 200!
You can get your unique referral link on your Share page.
Did this answer your question?